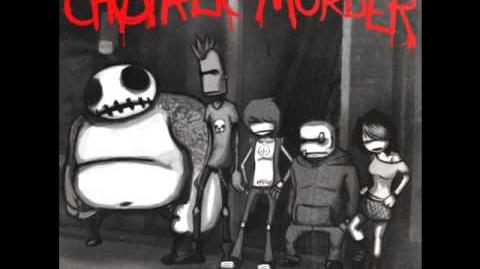 Faces That I Understand
is the title of the OST that plays in the bad ending of the game.
Description
Edit
This song plays after the player has beaten -- and technically killed -- Lord Mortimer. As the song begins, a picture slide show of Charlie and Paul, ever since they were infants up to their present age, plays.
The song is sung by Paul, evident in the voice, lyrics, and usage of the acoustic guitar.
Today I made myself a friend
To Turn this world into pretend
We saw the sky
From eyes that couldn't understand
Today I made myself a friend
Today I'll never be alone
This is the only life I know
It's in a place, with faces that I understand
Today I'll never be alone

Today I let my demon thrive
At least I left some part alive
Where am I now? This didn't turn out how I planned
Today I let my demon thrive
Today's the day we're moving out
There's nothing left in this old house
I'll ignore the stain which changed you more than anything
Today's the day we're moving out
Tabs
Faces That I understand

Today I made myself a friend
C       G              Am

To turn the world into pretend
C           G             Am

We saw the sky from eyes that couldn't understand
C           G       F

Today I made myself a friend
C        G          Am

External Links
Edit
Ska Studios' Tumblr Blog
James Silva - Faces That I Understand