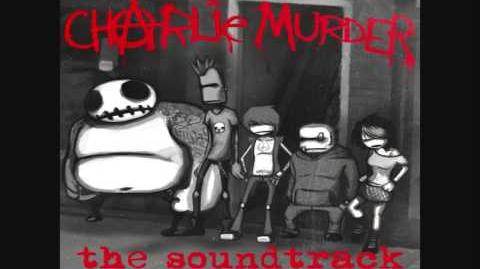 When I Save the World is one of the songs done by the titular band Charlie Murder.
Description
Edit
The only place this song appears in game are the tattoo shops that are tuned in to the radio. Grok Rock plays it in the middle of their chats with their fans
YEEEEEEEEEEEEEEEEAAAAAAAAAAAAAH!
Here's a bit of prophesy
Here's an oracle to sooth the masses
I'm not gonna waste my breath
Just delivering a simple message

Hi I'm here and I'm gonna save the world

It can't be that hard
We'll figure out where to start
Let's make a list of ideas to be executed

It's a brilliant direction
You'll all be corrected
When I, when I save the world
*Repeat once
When I save the world (3x)
It can't be that hard
We'll figure out where to start
Let's make a list of ideas to be executed

It's a brilliant direction
You'll all be corrected
When I, when I save the world
It can't be that hard
We'll figure out where to start
Let's make a list of ideas to be executed

It's a brilliant direction
You'll all be corrected
When I, when I save the world
When I save the world (4x)
  Here's a bit of prophesy           Here's an oracle to sooth the masses
E -----------------------------------------------------------------------
B -----------------------------------------------------------------------
G -----------------------------------------------------------------------
D -9-9-9-9-5-5-7-7--9-9-9-9-5-5-7-7--9-9-9-9-5-5-7-7---5-5-5-5-4-4-4-4---
A -9-9-9-9-5-5-7-7--9-9-9-9-5-5-7-7--9-9-9-9-5-5-7-7---5-5-5-5-4-4-4-4---
E -7-7-7-7-3-3-5-5--7-7-7-7-3-3-5-5--7-7-7-7-3-3-5-5---3-3-3-3-2-2-2-2---

  I'm not gonna waste my breath      Just delivering a simple message
E -----------------------------------------------------------------------
B -----------------------------------------------------------------------
G -----------------------------------------------------------------------
D -9-9-9-9-5-5-7-7--9-9-9-9-5-5-7-7--9-9-9-9-5-5-7-7---5-5-5-5-4-4-4-4---
A -9-9-9-9-5-5-7-7--9-9-9-9-5-5-7-7--9-9-9-9-5-5-7-7---5-5-5-5-4-4-4-4---
E -7-7-7-7-3-3-5-5--7-7-7-7-3-3-5-5--7-7-7-7-3-3-5-5---3-3-3-3-2-2-2-2---

Prechorus:
  Hi I'm here and  I'm  gonna 
                   save the  world
E ----------------------------------
B ----------------------------------
G ----------------------------------
D -5-5-5-5-5-5-5-5-4-4-5-5-7-7-8-8--
A -5-5-5-5-5-5-5-5-4-4-5-5-7-7-8-8--
E -3-3-3-3-3-3-3-3-2-2-3-3-5-5-6-6--

Chorus:
  It can't be the hard              start let's make a list of
  we'll figure out where to         ideas to be executed
  
E -----------------------------------------------------------------------
B -----------------------------------------------------------------------
G -7-7-7-7--------------------------7-7-7-7------------------------------
D -7-7-7-7-7-7-7-7-9-9-9-9-5-5-7-7--7-7-7-7-7-7-7-7-9-9-9-9-5-5-7-7------
A -5-5-5-5-7-7-7-7-9-9-9-9-5-5-7-7--5-5-5-5-7-7-7-7-9-9-9-9-5-5-7-7------
E ---------5-5-5-5-7-7-7-7-3-3-5-5----------5-5-5-5-7-7-7-7-3-3-5-5------


**

External References
Edit